By Michael Lanza
June 27, 2018 12:50 PM
Every year EAW finds itself with a new crop of talent that shows the promise to garner excitement for the time being. While some meet or exceed expectations and carve a path to greatness, others slowly drift away as the pressure of being in the Land of Elite becomes too much for them to bare. A very common theme throughout EAW's 11 year existence can be summed up with one quote from former EAW collaborator Lupe Fiasco; "The underdogs of the past could be the shit up in the future". You can look at guys like Kawajai or Diamond Cage for example. Men who came into this company with virtually zero hype or promise as a prospect. Men who while their contemporaries were receiving all of the praise and being considered the future, they were working twice as hard to eventually one day pass these very men up to become amongst the best in the world. Sometimes the slow burn effect is what truly salvages career trajectories and ensures success. Essentially trusting the process. I mean who would have thought back in 2012 that when it was all said and done, Diamond Cage would have a legacy that far eclipses Moonlight Predator? Exactly. That is why it would not be a surprise to see the likes of a Liam Archer or Shane Gates standing tall out of the crop of new talent when it is all said and done, however as things currently stand this is what it is in the present moment. While it's important to not bet the whole farm on someone especially those only a few months into their careers here in EAW, there is something about this current crop that is special. A rookie class reminiscent of that in 2010-2011 that showcased the likes of Devan Dubian, Prince of Phenomenal, and Scott Diamond amongst others which would go onto shape the future of the company. A good amount of this can be contributed to the influx of talent received during the merger with REVOLT! Pro Combat as they've made their transitions into EAW in new territory. Here are nine up and coming elitists to keep an eye out for in Season 12. A season that is for sure going to make new stars, it's just a matter of who. After getting a chance to digest and evaluate everything following Pain for Pride festival, these are my opinions on who those people might end up being.

Noah Reigner – Given his Pain for Pride performance, this was the obvious and "safe" choice. Noah Reigner has been on an impressive streak in EAW since making his debut three months ago. Mostly known for his success in the independent circuit in promotions such as So-Cal UltraViolent, UKWF and Union Battleground, Noah came to EAW with a reputation that I'm sure many guys in the back wanted to put to the test. So far though, everyone who has tested has failed. Not only does he have victories over the likes of Devan Dubian, Theron Nikolas, and Jack Ripley, he has an undefeated streak and most recently he has managed to capture the Cash in the Vault briefcase. In just a short amount of time he has managed to do more than enough to find himself on everyone's radar and if his hot start here in EAW is any indication, his ascension to the top of the ladder here in EAW(no pun intended), may come a lot earlier than anticipated. If Noah manages to play his cards right, House Reigner could be home to one of the greatest rookie years that EAW has seen since Jamie O'Hara. As I alluded to in my Pain for Pride review, Noah now has more pressure on him than anybody in this company due to the fact that he has been thrusted onto a very prominent position in just a short amount of time. That pressure can either make diamonds or burst pipes, but Noah looks to be on his way to a diamond.
Xander Payne – Xander Payne is another relatively recent signee to EAW who has been able to make a huge impact in a short amount of time. If his wit and charisma doesn't win you over then perhaps his work in the ring will. Xander is a jack of all trades, a big man who can serve as a powerhouse, or an agile fighter who is not afraid to take flight if needed be. A very rare commodity in that respect. The #PayneForPride campaign gained him enough steam to walk into Pain for Pride as the fan-favorite, and walk out as the New Breed Champion. Before The Revenant, that was a championship that had fell in tainted hands, Xander has a great opportunity to continue where Revenant left off in bringing the prestige of this championship back to its glory and using it to jumpstart what could be a very successful career here.
Kassidy Heart – Kassidy has been on a steady rise since debuting in REVOLT back in January. She hasn't looked back since forming an alliance with Sienna Jade and becoming the tandem known as the Jaded Hearts. Even standing next to Sienna she has shown immense potential as a solo competitor who has a bright future ahead of her if she keeps at it. Capturing the Empire Tag Team Championships at Pain for Pride was her first taste of gold here in EAW, and if Pain for Pride was any indication of what to expect from here going forward then we are in store for a great reign.
Layla Lockhart – Layla despite flying under the radar in Empire has shown the tenacity and resilience to keep pushing despite any shortcomings that fall in her way. She is no stranger to being the underdog, coming up under her sister Malice, she was only looked at as the happy go lucky valet. She'd eventually go onto surpass her sister, it wouldn't surprise me to see her do the same regarding her competition. I can see a breakout moment on the horizon for her really soon.
Remi Skyfire – Remi Skyfire took the world by storm at this past Pain for Pride by defeating four other elitists in a championship scramble to capture the Specialists Championship. Remi did not walk into the match with the odds in her favor, however she walked out as the champion and somebody who everyone needs to keep an eye out for going forward. She put on a show for the ages, keeping up with talents the caliber of Chelsea Crowe and Daisy Thrash is no easy task, but she sure made it look like a walk in the park, and that is a scary prospect.
Raven Roberts – Raven Roberts is a talent who despite walking away from Pain for Pride empty handed after both matches, blew me away with her performance at the show. It takes a lot of talent to wrestle two matches at one big event with huge implications and put on the performance that she did. She most certainly set herself from the pack and it would not surprise me to see her with gold in her future once again soon. What Raven displayed was the ability to adapt to any situation and keep her foot on the gas. If you wondered what The Crowes Nest saw in her beforehand, perhaps you know now.
Charlie Marr – Charlie Marr has been a promising prospect from the moment he stepped foot in EAW. Dating all the way back to NEO when he shocked the world by defeating a main roster talent in Moongoose McQueen in what was once considered an upset, surely it wouldn't be considered one now. A quick call-up to the main roster quickly followed where he found himself immediately in championship contention where he fell short and took a step back to regroup. His recent return is what has really put him on the radar after forming an alliance with fellow London resident Daryl Kinkade. These two men quickly rose to the top of the tag team division where they would go onto the biggest stage of them all and take two Hall of Famers to the absolute limit before getting screwed out of a fair shot at winning. Season 12 is a new opportunity however. The question remains whether these two men will be separated during the draft but regardless wherever they end up, success is on the horizon regardless.
Daryl Kinkade – Daryl Kinkade is a man who came into EAW and quickly made a name for himself on the developmental circuit. Once the poster boy of NEO, where he was able to grab the attention of the likes of Chris Elite and scored a pinfall victory over prominent elitists such as Malcolm Jones. He'd go onto suffer an injury that kept him out of action but his return to action reminded us exactly why he was the standout talent on NEO. He would align himself with Charlie Marr and reach the radar of then-EAW Champion Rex McAllister who took him under his wing. With victories over the likes of Hall of Fame talent and a co-sign from one of the most prominent faces of this whole company, Daryl Kinkade is on a surefire track to success as long as he can stay consistent.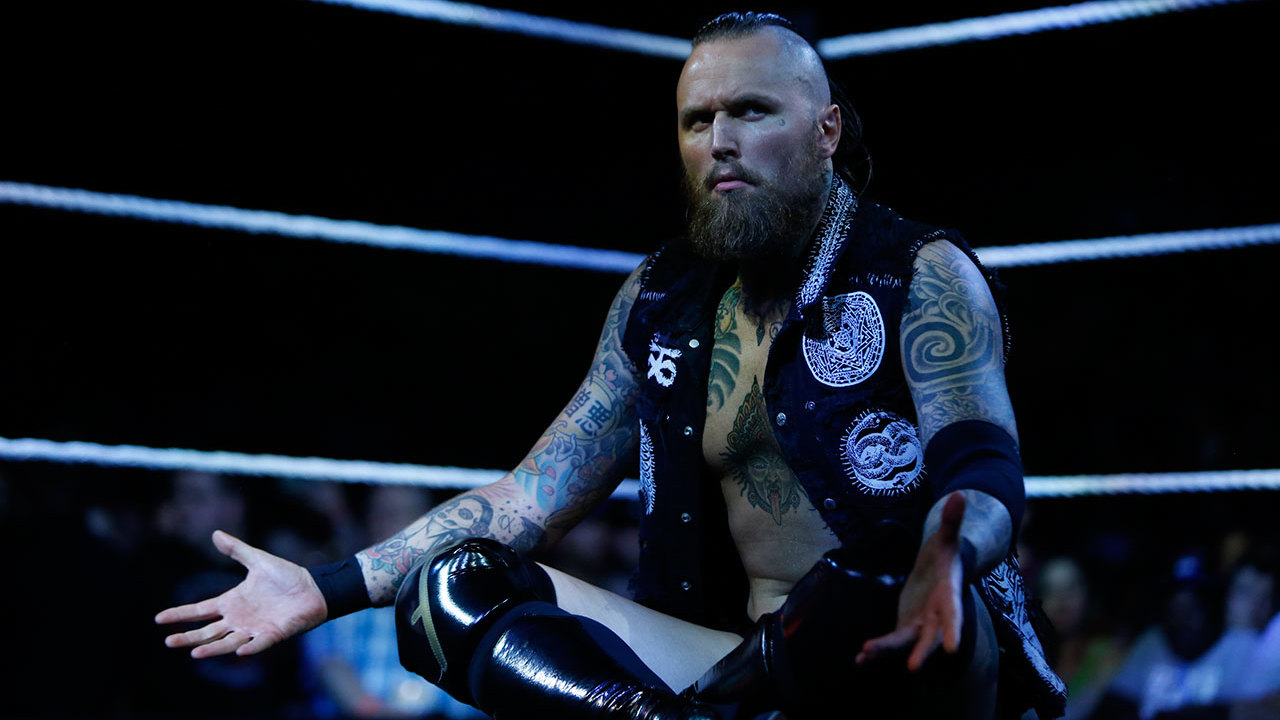 Andrei Sokolova – Andrei is a man with a load of untapped potential and that's saying a lot for somebody who's in the position that he's currently in. The Ace of REVOLT has made himself right at home here in EAW, carrying the momentum he gained in REVOLT as the face of that company all the way to EAW. He's found himself in some very high profile prominent matchups in his short career here so far, battling against all time greats such as Impact & Jamie O'Hara as well as the World Heavyweight Champion Chris Elite at Fighting Spirit for the WHC. He's also managed to find himself in the Openweight Championship bout at Pain for Pride. While he came up short in both instances, he left a mark that showed exactly why he managed to rise up the ladder in REVOLT quickly, just as he's done here. The ball is really in Andrei Sokolova's hands of how great he wants to be here in EAW, the Land of Elite. He has to show whether he has that second gear in him that takes him to that next level, the level that will secure him his first Marquee Event win here in EAW. While what he did in REVOLT was certainly impressive, he has to steadily improve and keep turning it up a notch. Andrei is probably the person with the most expectations and pressure on him on this list next to Noah Reigner, and Season 12 can truly be his season if he works for it.
In conclusion, do I really see anybody on this list as a sure thing? I've been around the wrestling industry for far too long to know that anything can change at any given moment and that EAW itself is an ever-evolving landscape who frequently adapts and changes. This list can include future world champions but it can also include future busts, however I can only go by what I've been shown so far. So far, as it stands these are the people I am looking forward to having breakout seasons.
Michael Lanza is a broadcast journalist and columnist who has covered pro-wrestling since the late 1990s. He has a BA in Journalism as well as a BA in Media Ecology, and worked ten years across Canada as a Hockey, Basketball and Pro-Wrestling analyst. He is an occasional host of Canada-based talk show "Off The Record" which is known for being highly controversial, as Lanza prides himself in asking the 'tough questions' and conducting interviews in an unscripted, uncensored fashion.